Our company was founded by like-minded people who were united by the idea of producing high-quality, environmentally friendly products that would bring pleasure and enjoyment to people while improving their health.
A project and then a company for the production of high-quality fermented teas by TM "ZHYVI TRAVY" appeared as a result of combining the experience of the founders with technologies for processing medicinal herbs and fermentation, the ability to organize like-minded people around one common idea, organizational and managerial skills, knowledge on organizing and building business processes for the production and sale of food products.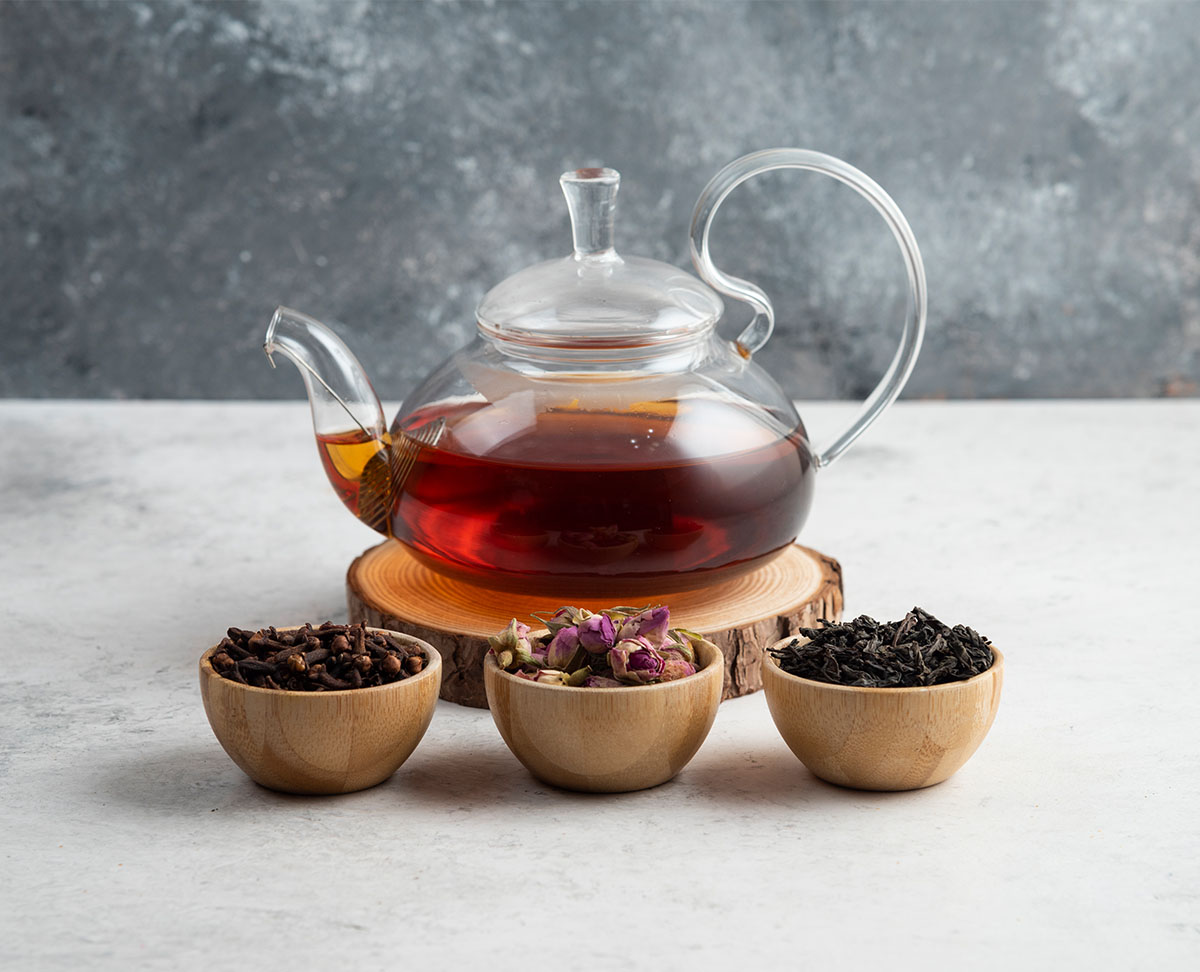 natural biochemical process of oxidation (fermentation) of tea leaves under the influence of temperature, oxygen and humidity
in the production of these goods, only high-quality and environmentally friendly Ukrainian raw materials are used, and production processes are organized in such a way as to have a minimal negative impact on the environment.
The uniqueness of our tea is that it is an organic, environmentally friendly product that is made exclusively from natural pure raw materials, which are collected by hand and dried in brick stoves using the heat of wood fuel.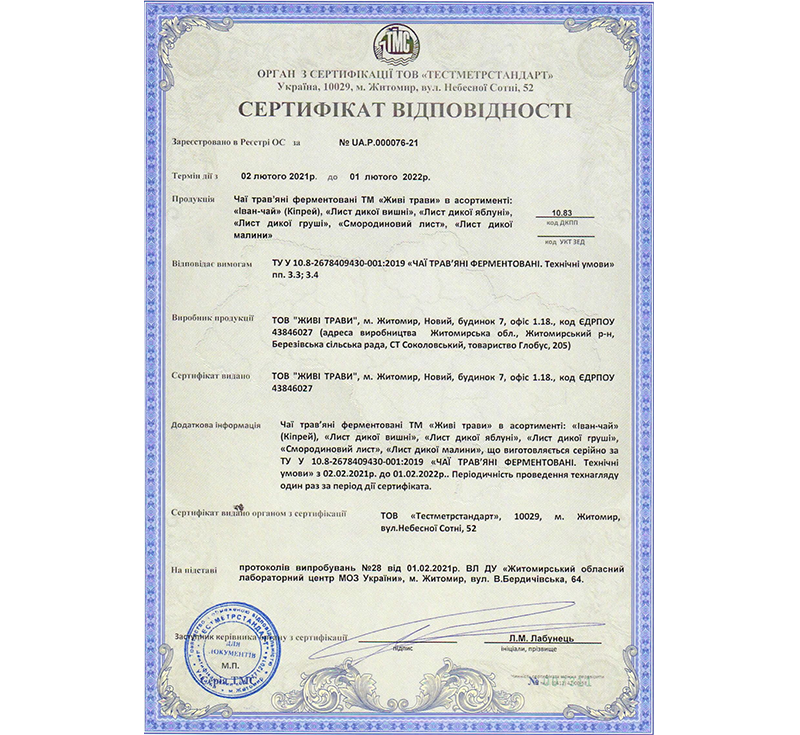 the products of TM "ZHYVI TRAVY" have passed all stages of certification, which is confirmed by the CERTIFICATE OF CONFORMITY